About Us
JUST ONE CALL, INC
Welcome to Just One Call, Inc., where all your HVAC needs can be met. You've come to the right place if you have Service, Installation, or Maintenance inquiries for your residential property.
Contact us to receive a free estimate today.
Learn More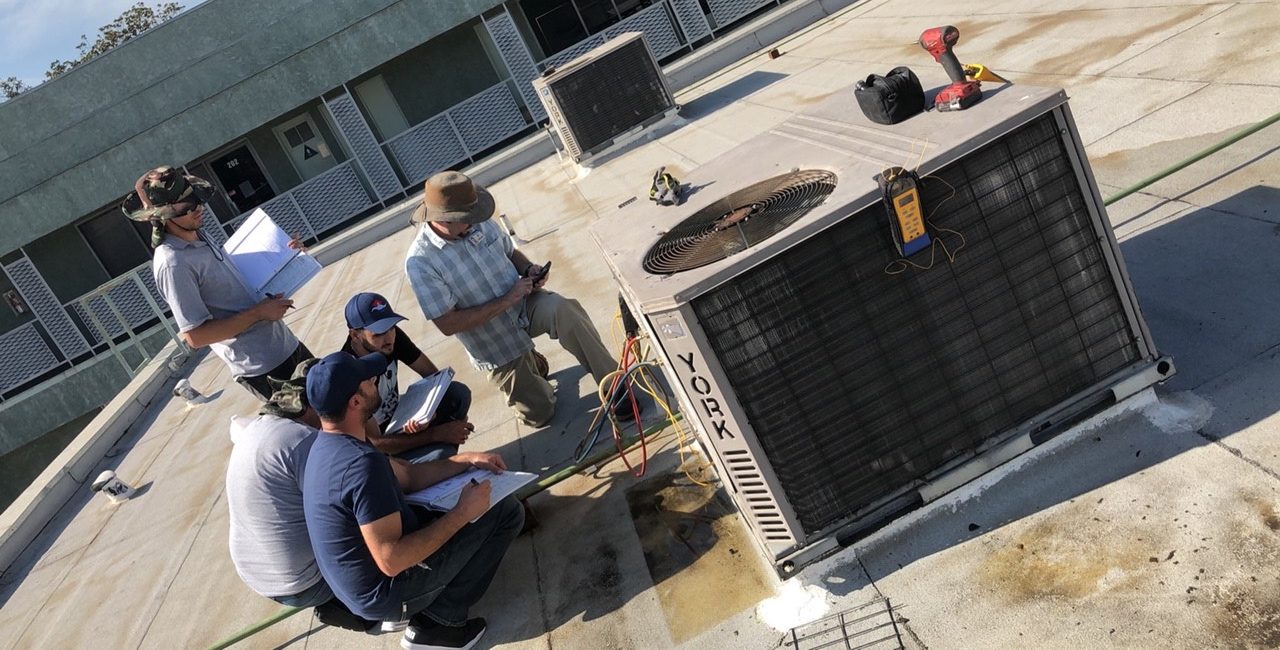 SEER Calculator
The seasonal energy efficiency ratio SEER, is the measure of the annual energy efficiency and consumption of a unit's cooling ability in normal day to day use. The higher the SEER value, the less energy the unit will utilize. Older residential units may have SEER values in the 10 range or less.
For homeowners looking for new AC or heat pump replacement, the good news is that a new unit could boost SEER values to 25 or higher. The higher SEER units or usually less costly to run which brings financial savings to homeowners.
These are estimations, results will vary.
Troubleshoot Yourself
Every problem has a solution and we know how to find it!
Testimonials
Thank you for best and fast service with JUST ONE CALL
John K.M.
Mark was a great technician and I'm very happy with his service. He installed a packaged unit on my roof in 1 day only. He even installed a complimentary programmable thermostat! I will definitely use this company again in the future and recommend them to my friends and family.
Jonathan B.
Love Just One Call! Thank you!
Jennifer L.B.
Hands down best company I have worked with! They were very honest and super considerate of all my needs. I felt as if I could ask the technicians anything and they would answer without hesitation and with extensive knowledge. They prices were very reasonable and their work surpassed all my expectations. I would highly recommend Just One Call to all my friends!
Suzan Y.
I don't usually write reviews but this company was so good that I had to go out of my way and leave a review. Their customer service was very professional and they answered every & any question I threw at them. Their technician was also very professional and patient because he guided me through the whole process of what he was doing. I'm so thankful for the honestly and service this company provided me!! They have become my new go to AC company!!
Nune B.
Just one call was amazing to deal with. Vick came out to fix our 30 years A/C unit, the same day I called and diagnosed our problem. Just One Call was able to get one of our units up running. Then we decided it was finally time to replace our A/C unit. Vick was very professional , knowledgeable and patient with all of our questions. Vick and his partner are extremely hardworking. I recommend everyone. I really appreciate it.
George S.
My heater was making a noise that would wake up my baby in the night, turns out I needed a part replaced the week of new years so they expedited the part order and was back in 3 days great customer service awesome and clean work!!! Thanks a bunch!!! Will definitely be coming back if something else happens!
Krystal B.
Excellent service; Simon came to our home twice to deal with two unrelated air conditioning problems.  In each case, Simon diagnosed the problems and quickly fixed them.  He is professional, efficient, honest, and clearly explained what each problem was and what needed to be done to fix it.  I give him my highest recommendation.  I also feel the company is deserving of praise as they scheduled the appointments in a timely and professional manner.  Excellent job, all around…thank you for saving us from the heat!
Adam D.
Simon from Just One Call did a great job fixing our air conditioner in Palm Desert, where it is hot, hot, hot right now!  He showed up on time for both the diagnosis and subsequent installation of a new unit.  He was professional, focused and pleasant.  He really helped me out of a real nightmare with our a/c.  I am so thankful that he was so efficient and professional as it  really made my life easier (and cooler)!  Thank you Simon!!!
Stefani L.
We live in La Quinta, CA where, in July, the desert weather is over 110-degrees every single day. Our central A/C quit working on a sweltering 118-degree day. We immediately called AHS (our warranty coverage) and was told they could not send any A/C repair person for 6 days due to the extremely high influx of calls during this higher than average heat wave.The inside of our house reached over 120-degrees and we have an elderly person, a cat, a bird, and five dogs. Still, AHS said we'd just have to wait it out. Finally, on the seventh day and numerous phone calls to AHS, they sent over  "Just One Call". This turned out to be a blessing in disguise. After forty years and owning several homes, this A/C company is by far the VERY BEST we have ever dealt with. Our serviceman, Simon, was professional, courteous, knowledgeable, and understanding. We highly recommended "Just One Call" and kudos to the company for hiring this outstanding person. He spent several hours (outside in the blistering heat), explained each problem in detail, and went above and beyond to make certain everything was working perfectly prior to leaving. Unbelievable company and service!!!
Jon O.
I'm a recent customer of Just One Call, calling for service on a leaking HVAC System. The service technicians were extremely professional and fix the problem rapidly, as well as explaining to me step by step the reason for my leak. In addition, the technician offered to schedule future maintenance of my HVAC system without any sales shenanigans. Lastly, the technician went the extra-mile to rinse and clean my fence from the runoff from unclogging my pipe. Great work, I would recommend this company.
Charmaine A.